Japanese Class for Fall Semester 2019
Let's learn Japanese in Aobayama!
IEED offers different level Japanese classes and scientific & technical Japanese classes every semester.
There is no registration or placement test. Just show up to the classes you would like to join! Please check the Course Description for the details.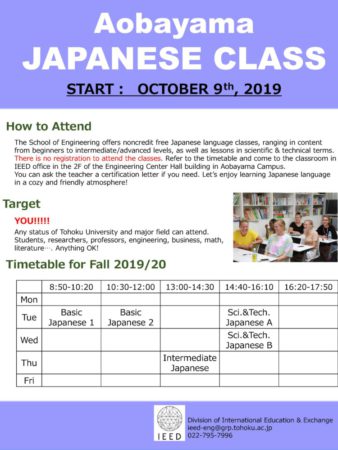 Orientation
October 8th, Tuesday, 5:30 pm-
at Lecture Hall in 2nd floor of Engineering Center Hall
Orientation for Japanese class will be given in a part of "Orientation for New International Students". If you are a not new student but want to learn Japanese, please ask at the IEED for details.
Class Opens
October 9th, Wednesday