ROBOTICS
Coordinator: Kazuya YOSHIDA

Professor, Dr.
Department of Aerospace Engineering
School of Engineering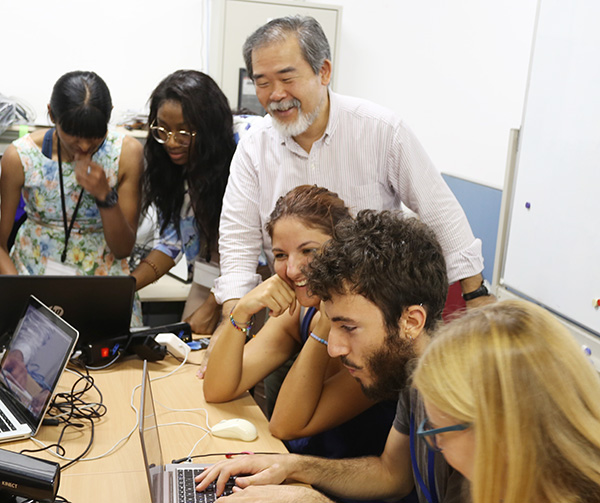 Seat
50
Eligibility
Graduate level students of TESP-Robotics partner institutions
Fluent in English
Background knowledge
Laboratory experience
* Graduate level defines those who have the bachelor's degree or have completed the first three years of five-year bachelor + master's integrated program.
* TESP-Robotics partner institutions are selected by the Robotics professors depending on their research connections. Please note that it is different from Tohoku University's partner institutions.
Lectures
Participants are expected to attend all lectures below.
Field and Space Robotics
Rescue Robotics
Human-Robot Interaction
Haptic Interface
Robot Vision
Medical Robotics
Molecular-size Robotics
Biologically Inspired Robotics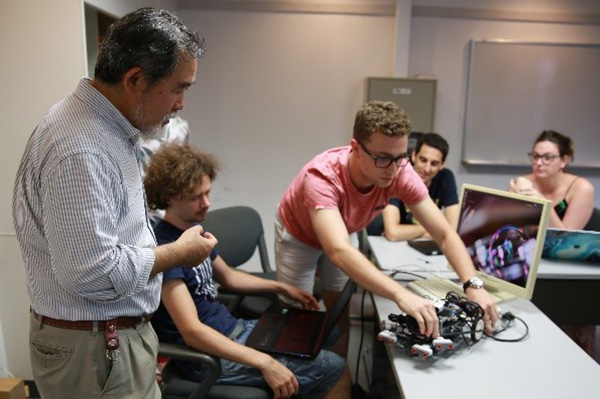 Hands-on Activity
Selective from the following topics;
Field and Space Robotics
Human-Robot Interaction
Haptic Interface
Robot Vision
Molecular-size Robotics