SMEC
Coordinator: Kyosuke YOSHIMI

Professor, Dr.
Department of Materials Science
School of Engineering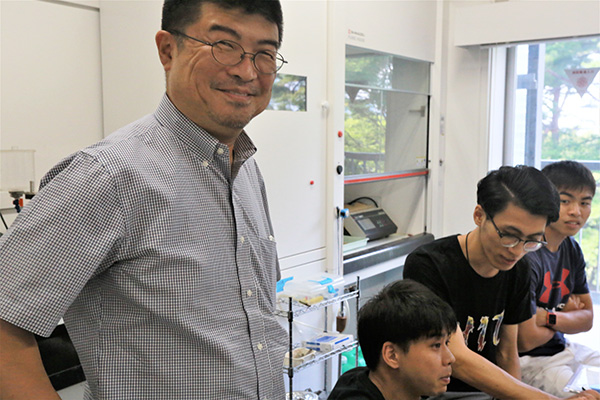 Seat
9
Eligibility
Graduate level students of TESP-SMEC partner institutions
Fluent in English
Background knowledge
* Graduate level defines those who have the bachelor's degree or have completed the first three years of five-year bachelor + master's integrated program.
* TESP-SMEC partner institutions are selected by the SMEC professors depending on their research connections. Please note that it is different from Tohoku University's partner institutions.
Lectures
Alloy Design and ThermoCalc Training
Alloy Synthesis by Arc Melting
Spark-Plasma Sintering
Specimen Preparation Training
Microstructure Observation and Analysis by Optical and Scanning Electron Microscopy and X-ray Diffractometry
Nanoindentation and Vickers Hardness
Tensile and Compression Tests
Classes
Phases Diagrams, Crystallography, Plastic Deformation, Lattice Defect Theory, Fracture and Fatigue Mechanics, High-Temperature Materials and Applications, etc.
Field Trips
Participants of SMEC and BMEC have a joint field trip besides the original TESP field trip.
* Contents are subject to change